It's time to take a look into the world of natural building by looking at some of the most influential cob builders. You might have heard of some of these people before as they've demonstrated their craft and expertise in the field. Many of them you might just be hearing about for the first time. Without further ado, here is my top 10 list of the most influential people in cob building.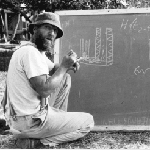 1. Ianto Evans
Ianto is the director of the North American School of Natural Building and master teacher and builder at the Cob Cottage Company in Coquille, Oregon. Heralding from Wales, where cob is a traditional building material, Ianto brought it to North America. He has building experience on six continents and is one of the highest authorities on cob building.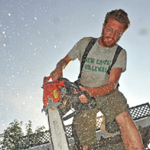 2. Mike McDonough
www.risingearthbuilding.blogspot.com
Mike followed through the apprentice program at the Cob Cottage Company in 2008. He currently teaches natural building workshops and does design/build work in North Carolina and New York. Mike was raised in an old stone and timber farmhouse his father renovated in the '70's. His building background includes working with Atlanta Habitat for Humanity, the Cob Cottage Company apprenticeship, cob building projects, and working as a mason, carpenter, and strawbaler.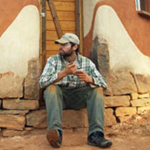 3. Greg Allen
Greg was born and raised in Syracuse, NY, and studied design at Syracuse University. Immediately after college in 2008, he was drawn to Oregon for the Cob Cottage Company apprenticeship, and he has been building with cob in central North Carolina since then. Many of his summers have been spent working at a family farm in upstate New York, which is where he accumulated experience with carpentry, outbuilding design, building with salvaged materials, and plenty of work with field stone and roundwood. Greg and Mike McDonough have formed a working partnership on many cob and natural building projects.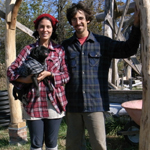 4. Brian Liloia (Ziggy)
Brian Liloia, also known as Ziggy, lives at Dancing Rabbit Ecovillage in northeastern Missouri, USA. Ziggy builds with cob, straw bales, and timber frames. He started designing his first cob house, "Cobgobatron", back in the winter of 2008 and finished construction in July of 2009. Ziggy offers natural building workshops and continues to blog about his experiences. You can also follow him on facebook.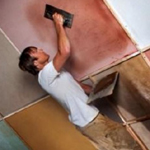 5. Adam Weismann
www.naturalbuildingresources.com
Adam is a director at Clayworks UK which is based in Cornwall, England. He specializes in building with cob and restoration of old cob buildings. He works with his partner, Katy Bryce, to create very beautiful and ecological cob homes. Together, they also manufacture a variety of clay plasters and run training courses in clay plastering.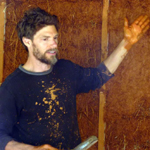 6. Michael G. Smith
Michael's face and voice is one of the more well known in the natural building realm. With over seventeen years of natural building and cob building experience, Michael is one of the main authorities having designed and built nearly fifty small cob and natural homes. He has worked very closely with Ianto Evans of the Cob Cottage Company and continues to teach workshops on a wide variety of natural building and cob building topics.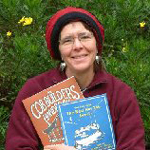 7. Becky Bee
Becky has many years of experience in cob building and is known as the inventor of the "tarp method" for mixing cob. She is the founder of Groundworks, a cob building company which has built cob structures throughout the world. Becky offers hands-on workshops and hosts natural building symposiums.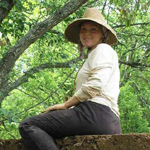 8. Christina Ott
Christina is a great inspiration! She became hooked on cob building after taking a 5 day workshop and never looked back. She returned home and built a cob pottery studio in Gulf Breeze, Florida and then went on to apprentice with Ianto Evans and Linda Smiley at the Cob Cottage Company in Oregon. She lives in a cob house in Tennessee that she built and she has made a life for herself through natural building and her company Barefoot Builder. Christina offers design, consulting, building services, and cob building workshops.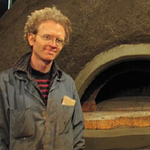 9. Kiko Denzer
www.handprintpress.com/authors/kiko-denzer/
Kiko Denzer is the cob oven man! He is author of the book Build Your Own Earth Oven which teaches you step-by-step how to build your own fire-burning oven out of cob and natural materials. Kiko has been an inspiration to many cob builders and he continues to teach workshops and promote a healthier lifestyle.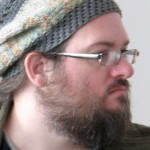 10. Chris McClellan
Chris is an owner-builder and cob building enthusiast who also owns a micro publishing company, IndustrialRustic, for natural building related books and multimedia. Chris has travelled around the United States visiting natural builders, photographing sites, and creating strong networks within the community. His work is very valuable to the cob and natural building communities as a way to strengthen and promote their cause and building methods.
Like what you read?
If so, please sign up to the newsletter to receive cob building tips and resources, and get a FREE COPY of my eBook, How to Start Building with Cob! Just enter your name and email below: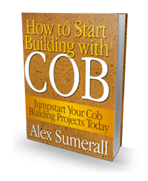 Related posts: