Welcome to This Cob House!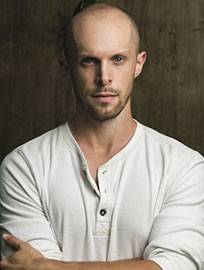 My name is Alex Sumerall and welcome to This Cob House! This website is for anyone who is interested in building their own cob home. Whether you are brand new to building with cob or you are a cobbing expert you will find something valuable here at ThisCobHouse.com.
I have put together a lot of great information for you including: cob house video lessons course, cob & natural building blog, cob house designs, and a cob building social network. Also check out my two book publications: Build a Cob House: A Step-By-Step Guide and Cob to Code.
Sign up for my free newsletter for email updates and even more resources for building your cob home.
Happy Cobbing!
Alex

What is a Cob House?
"Cob has its origins in millennia of traditional building, in the oldest permanent human dwellings; we have made shelters this way so long that we may carry a genetic memory of how to do it. For many of us, even a photograph of a cob building can evoke powerful emotions; seeing our first cottage is an unexpected glimpse into a different world that nevertheless feels oddly familiar." – Ianto Evans, The Hand Sculpted House
Cob is an earthen building material that is made of clay, sand, straw, and water. It has been used for thousands of years to construct homes and buildings with. It has been used worldwide, but has only just started to pick up interest in the United States.
About 30 percent of the world's population lives in earthen homes. This is nothing new to the world, but cob is offering new advantages and opportunities to the developed world. Building with earth and other natural materials is becoming a solution to our world's energy and consumption problems. Cob is dirt cheap, sustainable as a building material, and ecologically friendly.
Click here to learn about 14 characteristics of cob homes.
You can build all kinds of useful and creative things with cob. You can build a cob house, a wood fire oven, a bench, a garden wall, a rocket mass heater, sculptures, and much more.